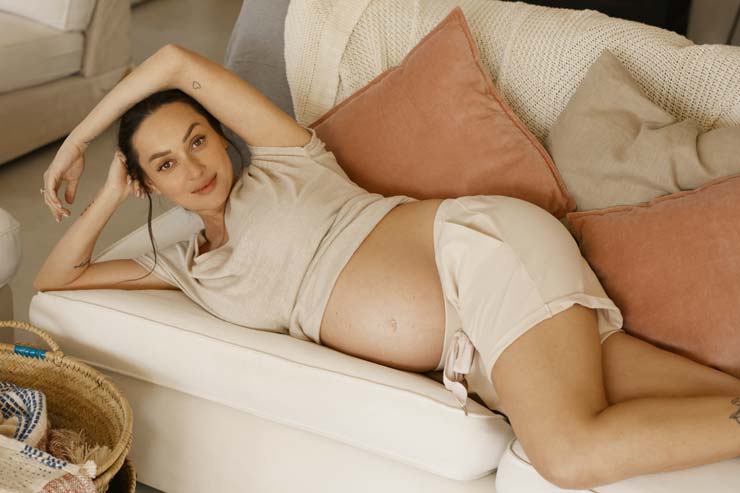 Welcome to Avishag Arbel maternity, where dressing your pregnant body is easy, fun and fashionable.
If you've found us congratulations are in order, now let's get your wardrobe ready!
Who are we? Israel's leading maternity brand with seven retail shops and an online website.
We've decided to spread the love worldwide and offer you the privilege to shop internationally!
WHAT MAKES US SPECIAL -
Our site offers a comprehensive range of high-quality, comfortable and stylish maternity clothing.
Our designs can be worn for all purposes and transition periods from maternity to nursing, day to night and work to vacation, trust us to cover any event, and most importantly our clothes are modelled on pregnant woman, so all bumps are authentic.
The collection is designed and produced in Israel, which ensures ongoing quality control and a quick response to the fast-paced world of fashion.
But no worries, we ship worldwide and offer free returns (for more information visit our shipping and returns page).
Need some inspiration? follow us on social.
BEHIND OUR SCENES -
Avishag Arbel is a mother of three and a fashion designer with a degree from Betzalel College of Art & Design.
Our brand was founded by a mother for other moms to be who want to look and feel good during their pregnancy.
After becoming pregnant with her first child in 2004, she went looking for on-trend, stylish options to dress her changing body.
After realizing just how limited the options were for stylish maternity wear and Recognizing that modern, trendy designs were missing, she decided to fill that void and began to design clothing for the modern pregnant woman; flattering, comfortable, and up to date styles that accommodate a growing bump and that transition from pregnancy into the first months of motherhood.
With years of experience learning how the maternal body changes, Avishag has managed to produce products that fit perfectly throughout the pregnancy while supporting your growing bump beautifully.
The Avishag Arbel Maternity label uses luxuriously soft fabrics that are expertly designed to grow with your body and feel comfortable. We focus on producing pieces you'll love for all 9 months and long after pregnancy.
QUESTIONS? WE'RE HERE TO HELP
Call us at +972 3 6810018
Email Us / service@avishagarbel.com
Abulafiya 28, Tel aviv Israel 6607019