Our sizes are adjusted to pregnancy, and everything is made with durable stretch fabric that grows with your bump.
We recommend going with your pre-pregnancy size when selecting a size.
However, if you think you have gone up or down a size,
we suggest mesuring yourself and using the guide below.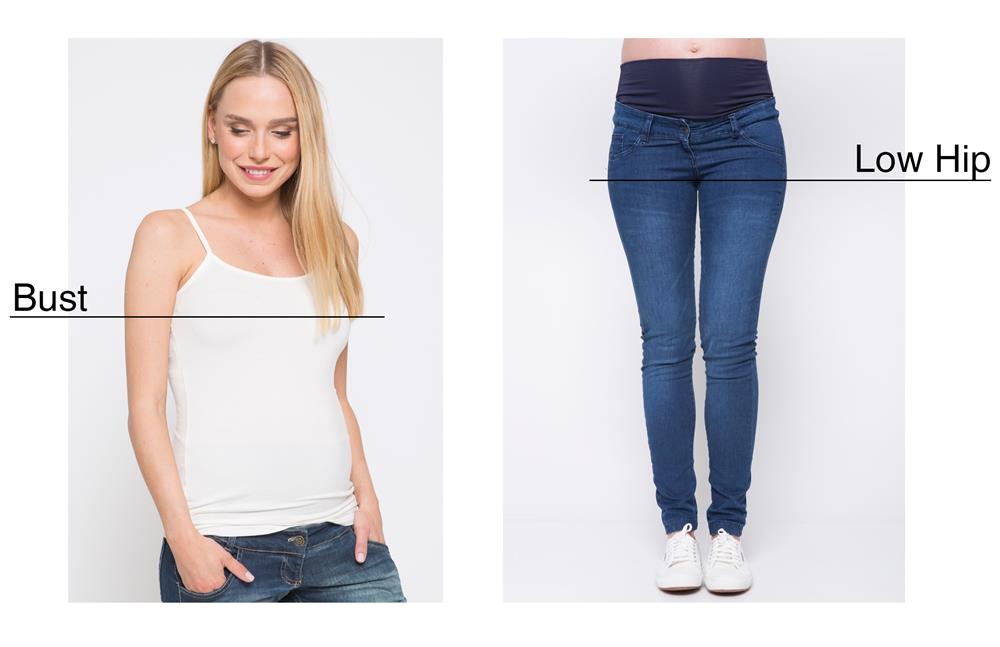 Still unsure? we'd love to help you out!
Feel free to contact us at: