We've got your jumpsuit!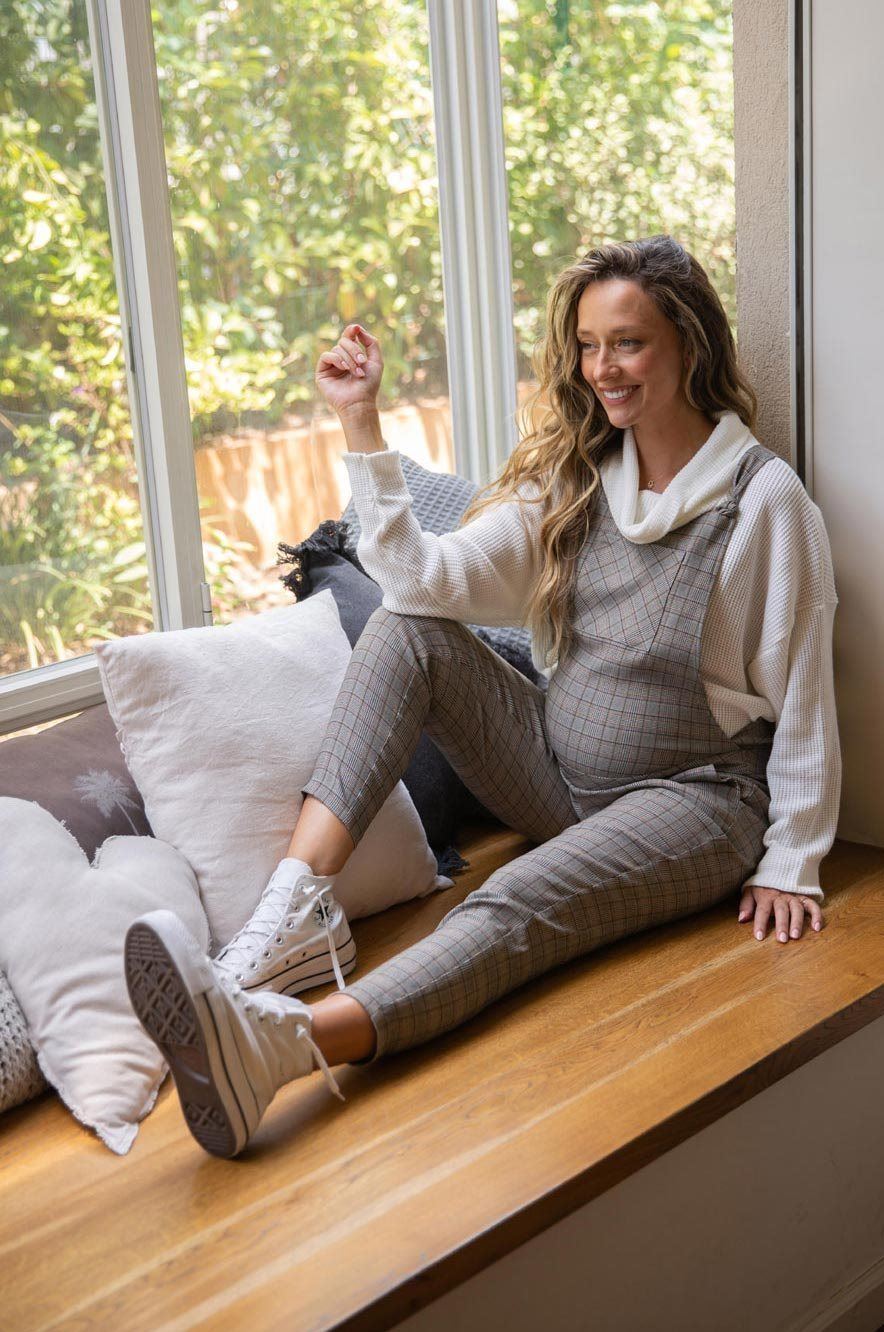 Jumpsuit, overalls, or dungarees. Whatever you call them, this one-piece trouser ensemble is a pregnancy classic. And not just because they are so comfortable (think about it – no tight waistband to cinch around your middle, adjustable straps that allow you to tweak the body length to just the right level, depending on what stage of pregnancy you're at). They also look great! The way a jumpsuit embraces your growing belly is always flattering, immersing you in a feeling of joy and wellbeing.
It's a great way to stay en vogue as well - maternity overalls and jumpsuits have returned to fashion big time, as one of the most prominent trends for several seasons. So, it's one of those maternity purchases you can feel confident to invest in, seeing you through not only pregnancy and nursing, but beyond.
So, what should you expect from today's maternity overalls and jumpsuits? First, it's not all about the traditional 'sloppy' casual look you might associate with jumpsuits from your youth. Modern overalls are all about style and versatility! Skinny leg or culottes, ankle length or cropped, with sleeves or straps; teamed with a simple white T-shirt, a striped grandfather shirt, or a vest top; dressed down with sneakers for the day or dressed up with heels for a night out on the town.… the choice is endless.
At Avishag Arbel, our stunning collection of overalls really showcase the versatility of this must-have item. Go denim, go colorful, go sparkly. Whatever the season, whatever the occasion, we have a jumpsuit look for you.