What you gain, except for that little bundle of joy, during those nine months.
So, how much weight are you expected to gain during your pregnancy? What is healthy and what should you look out for? It all depends on your starting point. Keep reading to get all of the information that you need.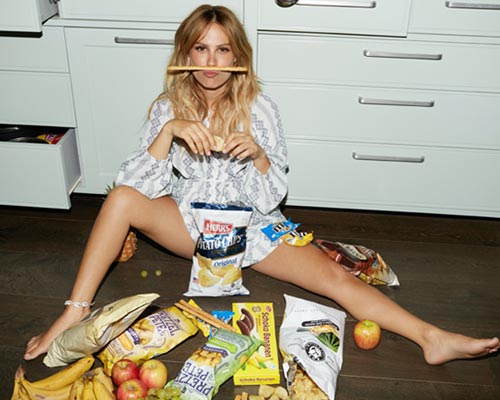 We want to help you maintain your ideal weight during your pregnancy, so you can feel breezy and light wearing skinny jeans while rocking them in confidence (as you should). It is important to know that the amount of weight you need to gain and the time it takes varies from one pregnant woman to another.
Unusual weight gain or not gaining enough weight definitely requires additional attention and follow-up. We strongly advise you to take this matter seriously.
We have created an easy and simple chart to assist you to monitor your situation:
| | | |
| --- | --- | --- |
| BMI pre pregnancy | BMI status | Additional weight you should gain |
| Under 18.5 | Underweight | 12.5-18 kg |
| 18.5-24.9 | Normal weight | 11.5-16 kg |
| 25-29.9 | Overweight | 7-11.5 kg |
| Above 30 | Obesity | 5-9 kg |
Are you interested in knowing what foods are recommended and what foods you should stay away from? Click here to read the article.
* Please note that this is not medical advice and does not replace the professional advice of a doctor. Please read this with caution and understand that these are simply our tips and are not intended to replace any medical opinion.